Looking to launch your career in the rapidly growing Rhode Island renewable energy industry?
Attendees can expect to learn the following from their participation in this comprehensive 32-hour course:
Training material covering NABCEP certification exam content

Common installation violations in Rhode Island

Installation best practices specific to Rhode Island

Rhode Island solar incentives, including those offered through the Rhode Island Renewable Energy Fund (REF) and Renewable Energy Growth (REG)
Become a more well-rounded expert in solar, improve your industry credibility, and go into the certification exam prepared to pass after participating in this course! Successful completion of this course will satisfy category B training requirements for the NABCEP PV Technical Sales Professional Certification.
Those who are currently employed by local solar companies, students actively enrolled, as well as unemployed or underemployed individuals are all welcome to this course. You must be 18 years or older to participate. Don't delay - only 40 spots are available per course!
Further event details, such as parking information, will be made available after registration. Complimentary lunch and coffee will be served.
Dates: June 25 - 29, 2018
Time: 8:30am - 4:30pm
Location: Veterans Memorial Auditorium, 1 Ave of the Arts, Providence, RI 02903. Get Directions
Grant Partner Training Cost: $300
Non-Grant Partner Training Cost: $400
For more information, contact: Matt Piantedosi (matt.piantedosi@cadmusgroup.com)
The Solar Industry Is Heating Up in Rhode Island
Now is a better time than ever to join the growing solar industry in Rhode Island. Rhode Island is one of the more progressive states when it comes to solar: the Ocean State has more than 50 MW of installed capacity, which is enough to power approximately 9,500 homes each year! Solar-friendly state legislation has helped foster the industry growth—making the solar industry in Rhode Island a promising career choice...Read More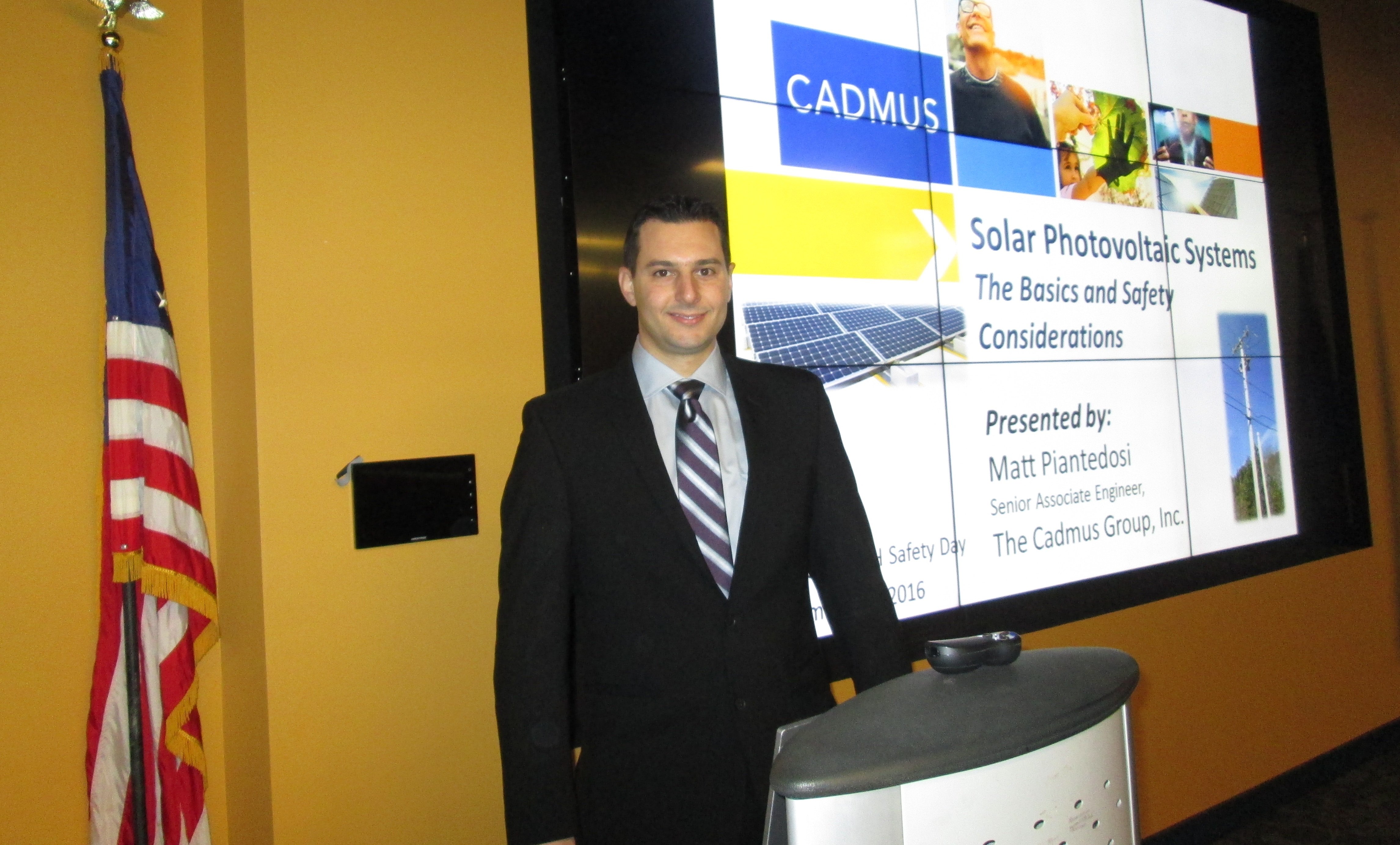 Enhance Your Solar Career by Receiving Your NABCEP® PV Technical Sales Certification
The solar industry continues to grow in Rhode Island, with no signs of slowing down. According to the National Solar Jobs Census, in 2016, solar jobs in Rhode Island grew 77 times faster than growth in the overall economy. As the solar sector expands, it's critical for those interested in working in this field to stay up to speed on developing trends and technologies...Read More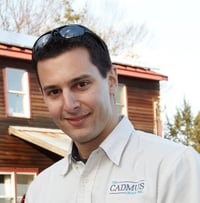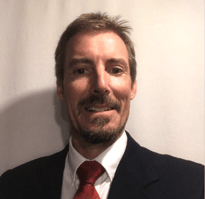 Matt Piantedosi
Matthew A. Piantedosi, a senior associate, manages Cadmus' solar field operations, overseeing solar photovoltaic (PV) installation inspections, design reviews, and electrical code compliance. Mr. Piantedosi has more than 17 years of experience in the electrical field and more than 10 years of experience in providing energy conservation solutions and renewable energy consulting. He is a licensed electrician in Massachusetts, Rhode Island, New Hampshire, and Connecticut. Mr. Piantedosi is also a NABCEP-certified PV system inspector and has inspected over 600 solar PV systems throughout Massachusetts, Rhode Island, and New York, ranging from small residential under 5 kW, to large multi-megawatt.
He has trained hundreds of industry professionals and first responders on solar PV electrical code compliance, best installation practices, and fire safety.
Mike Kocsmiersky
Mike Kocsmiersky, an associate with Cadmus, performs solar quality assurance inspections for the renewable energy division of The Cadmus Group. Mr. Kocsmiersky is a recent addition to the Cadmus team. Prior to joining Cadmus, he ran his own solar energy company, performed quality assurance inspections on solar electric systems, and taught renewable energy and energy efficiency courses as a full-time faculty member at Greenfield Community College. Through his 20 years in the solar industry, Mr. Kocsmiersky has managed off grid projects in remote areas of National Parks and developing countries, managed his own solar business, developed service and quality processes for solar companies.
Mike holds a BS degree in solid state physics from the University of Rochester. Mike is a certified energy manager (CEM), and has a limited electrical license in CT.
This opportunity is brought to you by: